L.A. Times Book Prizes
Winners announcement
The Los Angeles Times Book Prizes are dedicated to discovering new voices and celebrating the highest quality of writing across the spectrum of book publishing. This year's ceremony will mark 42 years of recognizing literary achievement. The event will be hosted by Julia Turner, Managing Editor of Arts and Entertainment, and feature remarks by Executive Editor Kevin Merida, and Books Editor, Boris Kachka, among many others. Stay tuned for more details!
Tickets on sale March 16, 2022!
[siteorigin_widget class="WP_Widget_Custom_HTML"][/siteorigin_widget]
Donate
For more than four decades, the Los Angeles Times Book Prizes have recognized outstanding literary works published in fiction, history, poetry, biography, young adult literature, science and technology, science fiction and more. The book prizes are a vital and prestigious part of the annual Festival of Books, and now you can support them through our community fund. Make sure to select "LA Times Book Prizes" as the project when making your donation.
*Please select Book Prizes as the L.A. Times project in the drop down menu.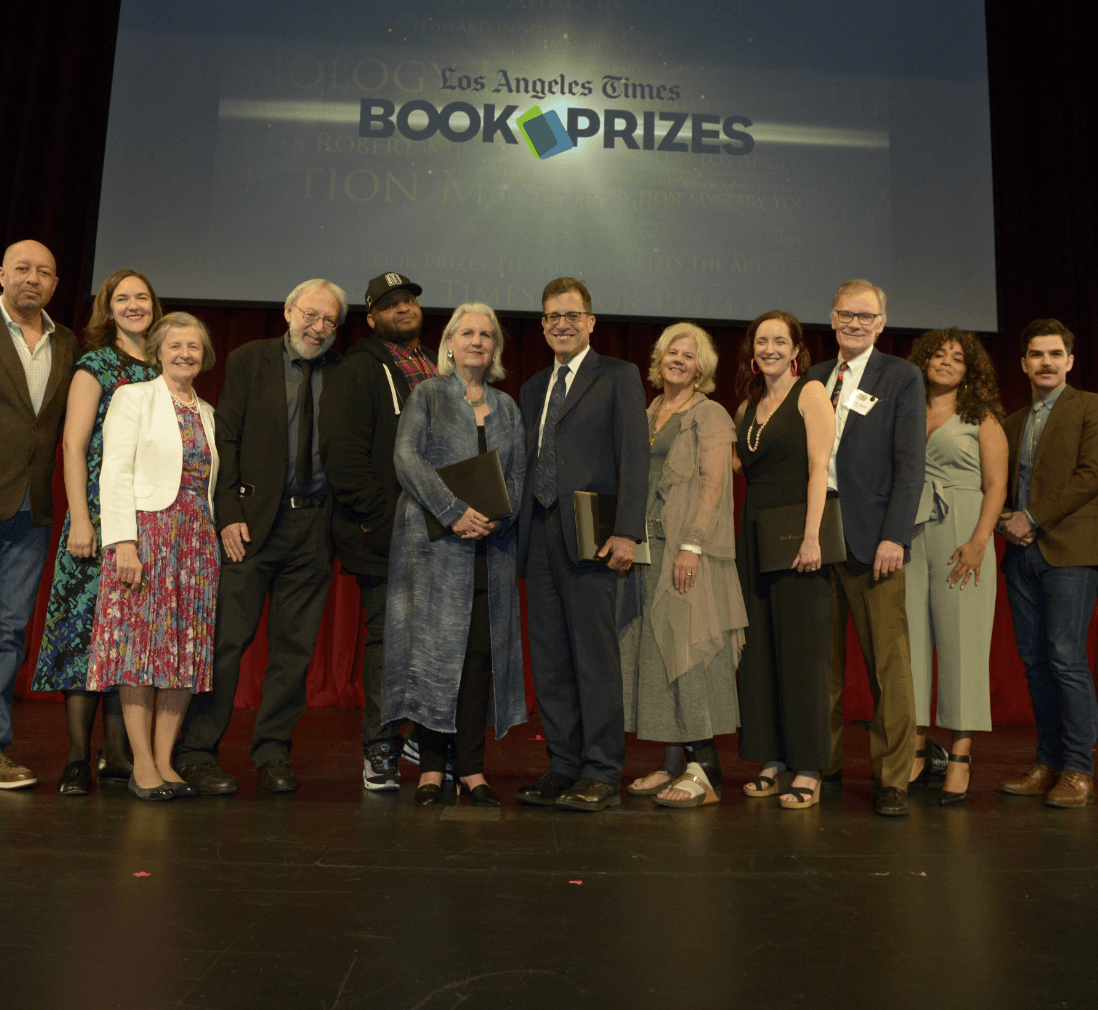 2019 award winners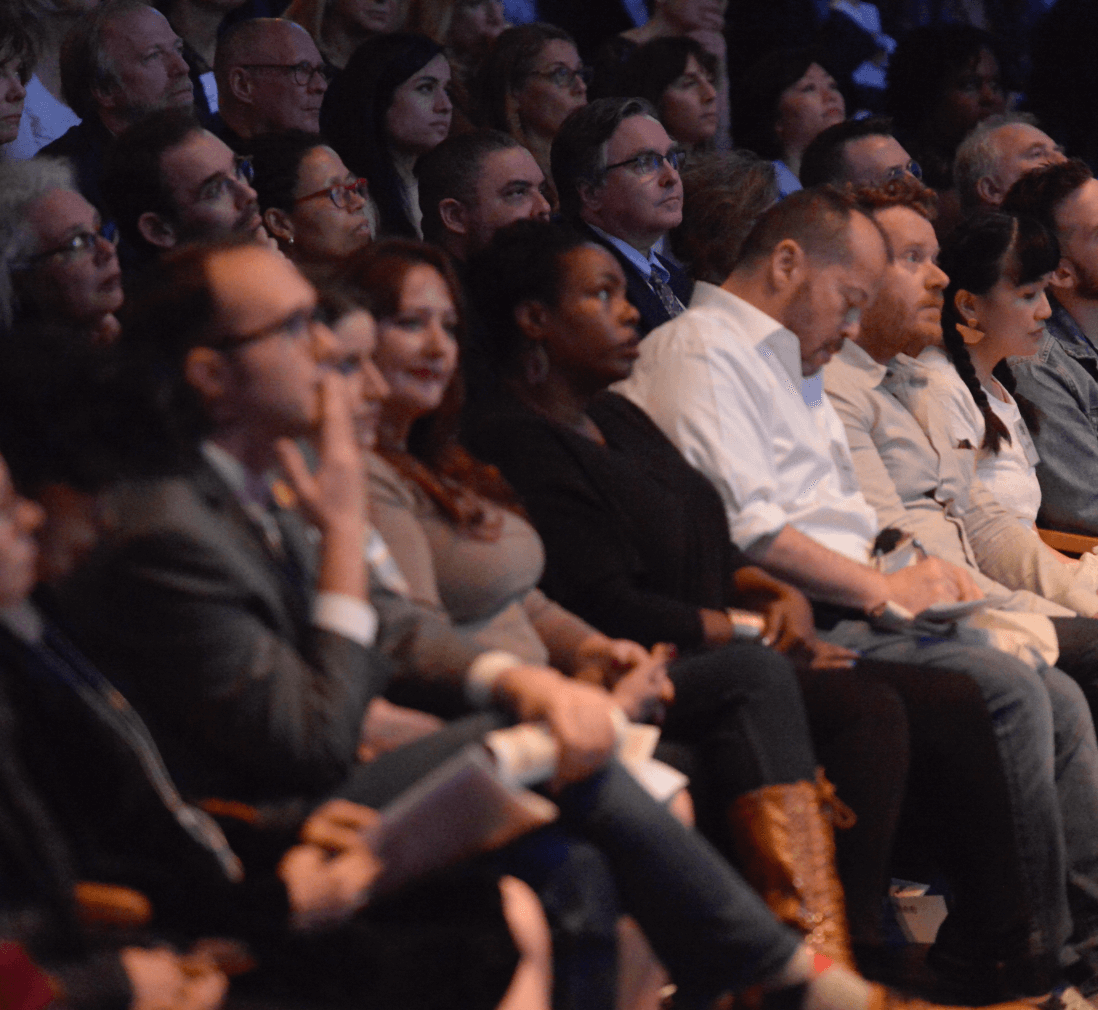 The ceremony begins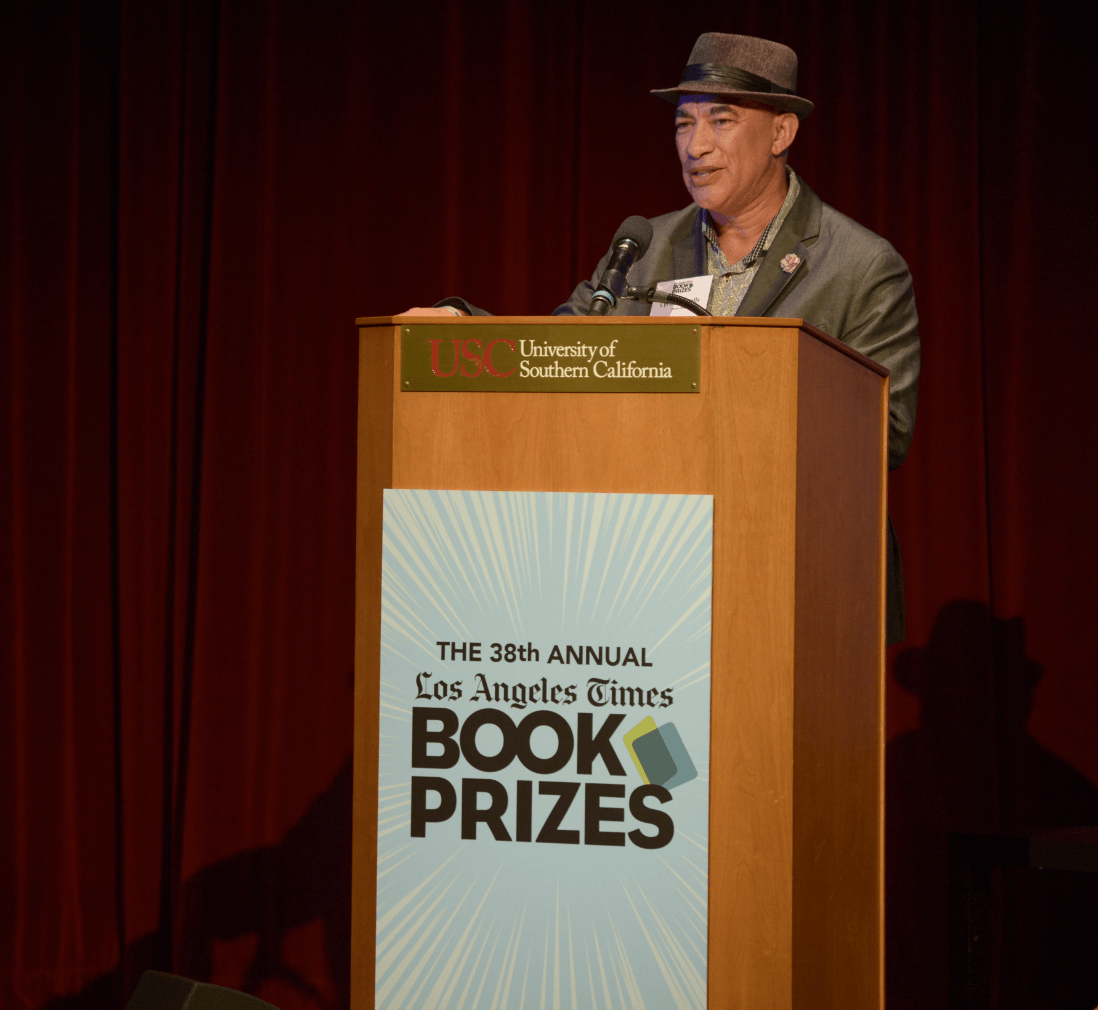 Poetry Judge, Cyrus Cassells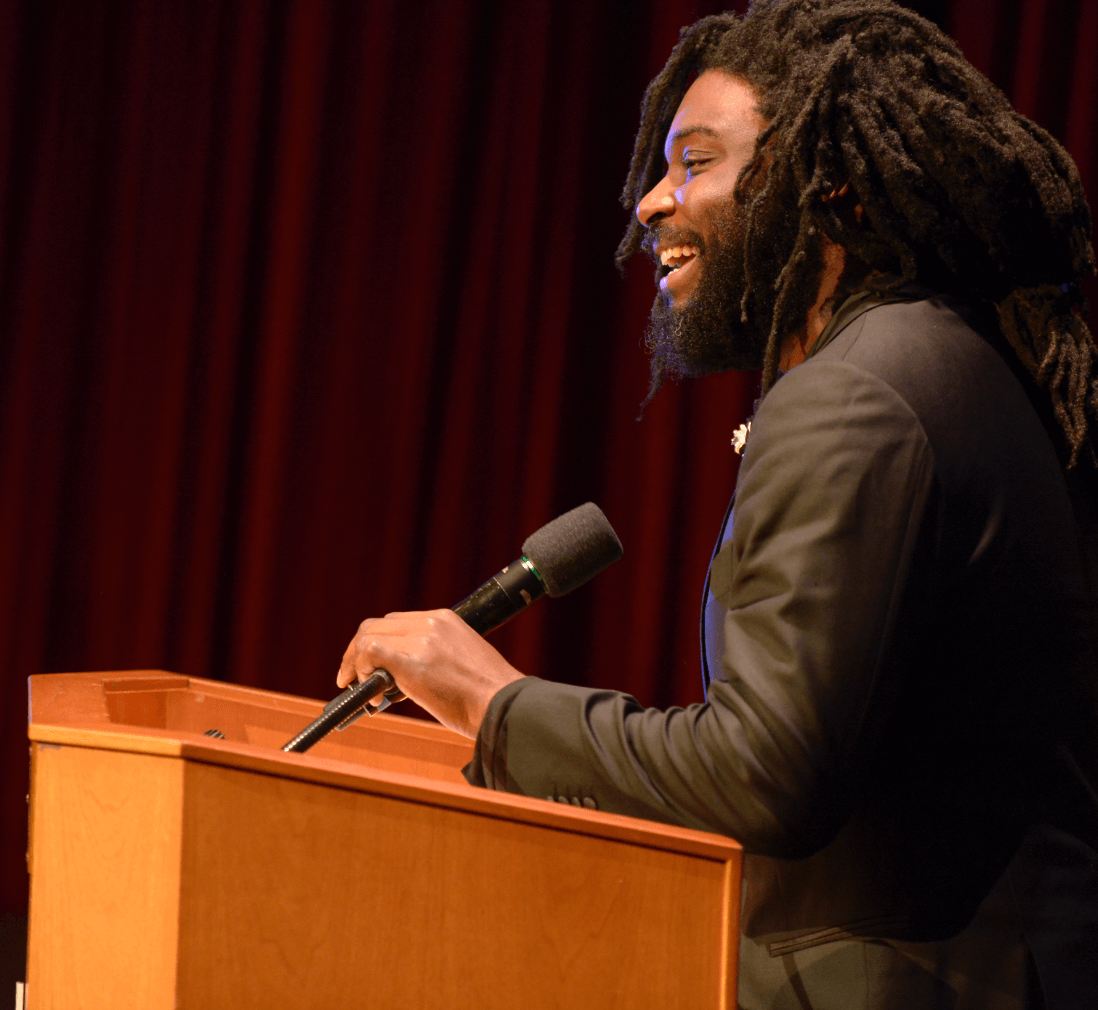 Author Jason Reynolds accepting the YA Prize for Long Way Down